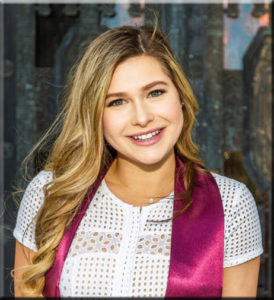 ANNA HOWARD, CO-FACILITATOR
Anna Howard received her Bachelor's degree from Texas A&M University (2018) in Psychology and a minor in Neuroscience. She also graduated with a certificate in Applied Behavioral Health. Recently Anna has begun pursuing her Master of Science in Counseling at Southern Methodist University.
In high school, Anna was a member of "The Girls Group" and quickly developed a passion for mental health and counseling. Her junior and senior year of high school she began working as a peer co-facilitator for "The Girls Group". Throughout college, Anna continued working with "The Girls Group" every summer. At Texas A&M University, Anna volunteered with the student counseling helpline and completed over 600 hours of over-the-phone counseling. Anna also interned with the Bryan Independent School District Pregnancy Related Services and helped young mothers navigate their struggles.
Anna plans to pursue a career as a Licensed Professional Counselor and work with adolescent girls and their families. Her work with "The Girls Group" has helped her discover her passion for counseling. As a co-facilitator, Anna hopes to help the girls build self-esteem and develop into the women they want to become. Being a member of "The Girls Group" made an incredible impact on Anna's personal growth and she is excited to help other girls develop into the best women they can be.