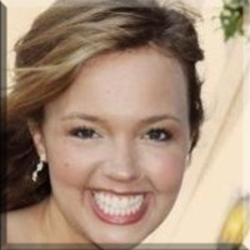 EMILY JOHNSON
Emily is a current Graduate Student in Counseling Psychology with a focus on child and adolescent development and mental health at Southern Methodist University.
She currently works as a Child Life staff member and research assistant in the Solid Organ Transplant Unit at Dallas Children's Health, and enjoys co-facilitating weekly adolescent therapy groups at Phyllis Bisch's The Girls Group.
She was named a top performer by Alpha Chi-whose members are within the top 10% of their graduate cohort with a 3.9 GPA or above, and has also received the Stellar Scholarship Award for academic achievement through Southern Methodist University's Counseling Department.
She enjoys helping children and adolescents achieve mental health through individual and group counseling and mentorship.