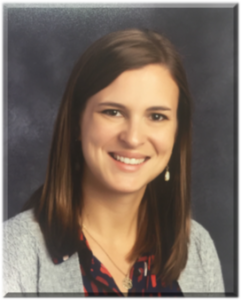 ELIZABETH CHAMBERS
Elizabeth received a Master of Science in Counseling (2014), a Bachelor of Arts in Psychology, and minor in Spanish (2006) from Southern Methodist University in Dallas, Texas. While at SMU, Elizabeth earned cum laude upon graduation and is a long standing member of Phi Beta Kappa society.
From the fall of 2007 up until the spring of 2015, Elizabeth taught kindergarten and second grade in the Carrollton / Farmers Branch Independent School District. Her nine years in education helped further develop Elizabeth's passion and desire to work with children. Over nearly a decade of teaching, Elizabeth established an appreciation for the importance of a strong working relationship between educators and parents.
Elizabeth completed the dual track program while obtaining her masters in counseling at SMU, pursuing her licensed professional counselor (LPC) license and school counseling license. She specialized in play and adolescent therapy, therapeutic parenting, along with life span development. After graduating, Elizabeth became a school counselor at an elementary school in Carrollton, Texas serving grade levels pre-kindergarten through the fifth grade. Currently, Elizabeth is an LPC-intern working on completing her hours for her LPC license by counseling at the elementary school along with acting as a co-facilitator with The Girls Group.
Since 2014, Elizabeth has co-facilitated with Phyllis Bisch's The Girls Group, helping adolescent girls develop in healthy ways. In this group, Elizabeth helps the girls process their daily problems and work through the struggles of an adolescent girl's life. The group is a great place to provide support to one another, explore one's own identity, and learn how to love oneself for who she is. Elizabeth loves the opportunity of getting to work with the adolescent age group through The Girls Group and seeing the girls grow into beautiful young women.